Reasons to use glass for pool fencing
Fencing your pool is always a good idea to separate the pool from the rest of the compound. There are many materials that you can use for pool fencing to get the ultimate look that you want. One of the best materials to use when fencing your pool is glass. Glass comes is a versatile material and has many benefits that you might not get from other types of fencing. If you are planning to fence your swimming pool, then you should consider glass pool fencing. There are many benefits of installing glass pool fencing.
Advantages of glass pool fencing
Beauty
You can never appreciate beauty until you install glass pool fencing. Glass has the kind of beauty that you can never get from any other material. When you install glass pool fencing, your image of water in the pool is not distorted. You can still get the beautiful view of the water while at the same time admiring the clear water in the pool. Glass offers you a clear view to admire the water while still creating a barrier between the swimming pool and the rest of the compound.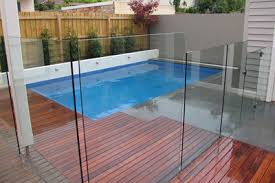 Durability
The glass used for swimming pool fencing is very strong. This is the type of glass that can be able to withstand all kinds of weather elements and remain strong. Once you install glass pool fencing, you can be sure that it will serve you for a long time. Of course, glass comes in different types, and you will be required to select the level of strength that you need.
Easy to maintain
When it comes to maintenance, glass is one of the materials that is easy to maintain. With materials like wood and steel, you will be required to repaint or polish the surface to maintain a new appearance. However, with glass, all you need to do is to wipe the dirt and dust and keep the glass clean. As long as the glass is clean, it will always look new.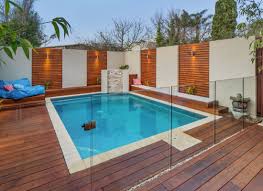 All weather
When it comes to pool fencing, it is important to look for a material that will shield you from all weather conditions. Glass is a perfect material when it comes to shielding you from weather element while swimming. For instance, glass will shield you from strong winds, but at the same time, it will allow the sunshine to penetrate in the pool.